Join us to learn swing dancing!
New courses: registration 15th December, courses start 13th of January
B-SWING
About our dance school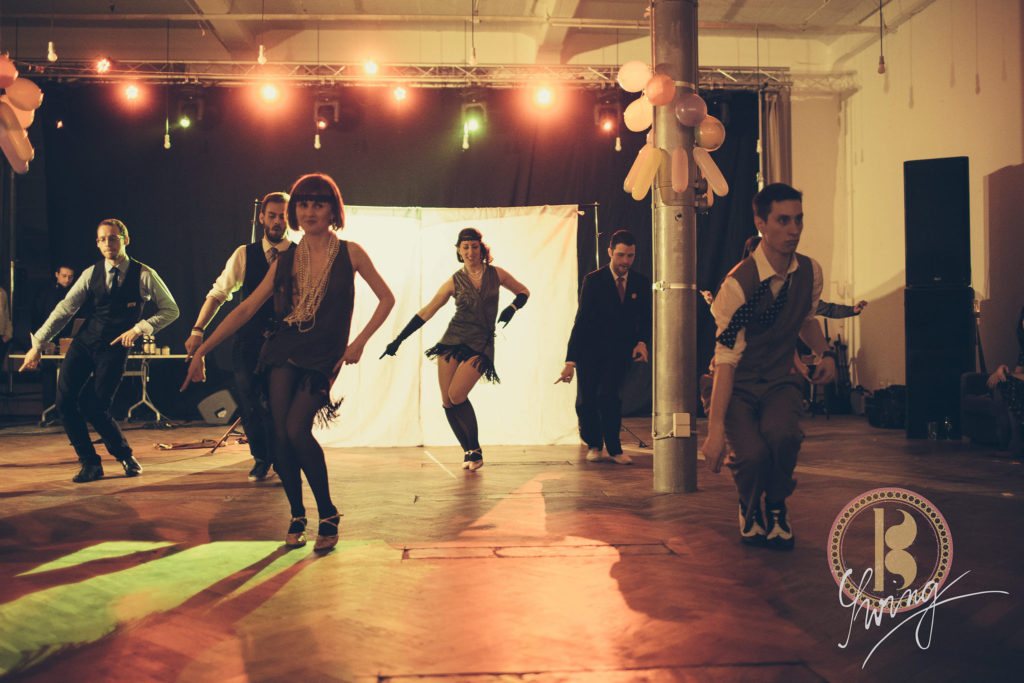 We are a group of swing enthusiasts and we organize swing dance courses in Bratislava, along with dance-halls and workshops. In 2013, we organized a swing flashmob in one Bratislava club, with Stell as the dancer and Ivka as the marketer. When the attendants started asking eagerly when they could dance again, we decided to give them regular swing dance classes in Bratislava.
In 2014, B-Swing was established. More teachers joined us, already fully involved in B-Swing. Since then hundreds of dance enthusiasts for the Charleston, Lindy Hop and Boogie Woogie have attended our courses.  Some of them have become our dance colleagues. We succeeded in creating a great swing community in Bratislava, which meets regularly in our swing dance-halls for the public, picnics and other events of this kind. We are friends with swing musicians and other swing dancers. Together we keep finding period cafes where we go to have fun. The girls solve "problems" with dresses, the boys chasing suits and bow ties. When they finally smarten up, we transform into ladies and gentlemen dancing at the vibrant party scenes of the swing era. Join us and experience the magic atmosphere with us.
Get to know people on the same wavelength, along with pleasant moments, experiences and a dance you will like. Be Swing!