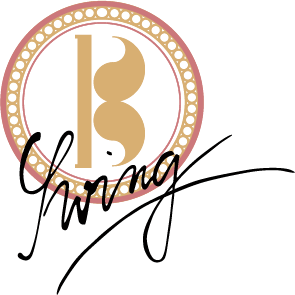 Our Privacy Commitment
B-Swing is civic association organising lessons and events (in this policy collectively 'we', 'us' and 'our') based in Bratislava.
B-Swing is committed to protect the information we gather that identifies you as an individual (your personal information). We understand that your information is important to you and that you may have concerns. We have developed this privacy policy to give you all the details you need about how we process your personal information, why we process it, and the steps we take to keep it secure. We may update this privacy policy when our safeguards change and we recommend you check this page regularly. The current policy is effective from the 25th of May, 2018.
We are the data controller for the personal information you share with us and we operate in accordance with current data protection legislation. The legal framework for data protection may be found in the Collection of Laws of the Slovak republic under number 136/2014 of Act no. 122/2013 on Personal Data Protection as amended by Act no. 84/2014, and, starting with the 25th of May 2018, in the EU-DSGVO (2016/679). The provisions below serve to provide information as to the manner, extent and purpose for collecting, using and processing of personal information.
You do not need to share all of the information outlined below, but there may be some of our services you cannot use to a full extent if you choose to withhold information. Please be aware that data transfer via the internet is subject to security risks and, therefore, complete protection against third-party access to transferred data cannot be ensured.
Contact details for B-Swing: Borovce 87, 922 09 Borovce
If you would like to speak to someone about your personal information and its use, you can contact us email b-swing@b-swing.sk .
How we collect your personal information
We collect your personal information in ways you would expect when you interact with association organising dance lessons and events, such as when you register for one of our events, join us as a member, or use our website.
We collect your personal information:
When you register for an event.
When you contact us by phone, in person, online or by post to make an enquiry or to access information.
When you use our website, such as filling in one of our online forms or entering a competition.
When you agree to receive communications from us.
When you sign up to our newsletter through our website.
When you access our social media channels. We only receive personal information that you share with us voluntarily and that is compatible with your privacy settings. To find out more about how these social media companies process your personal information, we recommend that you read their privacy policies.
The Personal information we collect
We only collect personal information that is necessary to meet our business needs and to provide you with the services you have requested.

When you register for one of our events, we will obtain information directly from you including the following:
Your Details:
Name
Surname
Email
Phone
Country

When you use our website, we obtain information from your session namely:
IP address
You can read more in the 'Cookies' section below.
How we use your personal information
We collect personal information from you where we have a valid legal basis for doing so, such as offering the services provided during the event or because you have given your consent to the sharing. We will always explain to you our purposes for collecting personal information at the point of collection and we will let you know if our purposes change. We rely on your consent for our communications.

When you register for one of our events, we will use the information from you in the following ways:
We send you service emails related to your account, your purchases, for example, receipts and confirmations, acknowledgements and thank you communications, and payment verifications.
We send you information about the events you have booked, such as cancellations and changes to the programme.
We communicate with you when you initiate contact with us.
We perform general administration and recordkeeping.
We also use the information you provide for a number of legitimate purposes and to comply with legal obligations we may have.
Managing the personal information that we hold about you
We are committed to giving you control over the personal information you share with us. You can update and manage your personal information by contacting us at b-swing@b-swing.sk .
Cookies
Cookies are text files containing small amounts of information which are downloaded to your device when you visit a website. Cookies are then sent back to the originating website on each subsequent visit, or to another website that recognises that cookie. Cookies are useful because they allow a website to distinguish you from other users which helps to provide you with a good experience when you browse that website.
Our website does currently not use cookies.
Security
We take the safeguarding of your information seriously. Our primary systems, including our internal systems, use servers located in Bratislava, Slovakia. Our own secure server ensures that your personal details stay personal.
Retention
We will only collect and retain personal information from you in order to meet our purposes outlined in this privacy policy.
We will not retain information that is unnecessary for our business purposes. Generally, we will retain registration information for a minimum of seven years in order to comply with our financial auditing requirements. Should you wish to be removed from our marketing lists, we will have to retain a minimum amount of information about you on our system in order to fully comply with your request.
Your choices and rights
You can make choices and exercise your rights in relation to the personal information we hold about you:
You have the right to be informed about how we collect and process your personal information.
You have the right to withdraw consent, for example, to receive marketing from B-Swing.
You have the right to object to our processing your personal information for reasons of our legitimate interests, for example, our fundraising and membership marketing. We will respond to your objections insofar as we are able.
You have the right to correct your personal information in cases where the information we hold about you is inaccurate or incomplete.
You have the right to ask us to stop processing your personal information.
You can further request that we delete your personal information in a number of circumstances including when you withdraw consent, when you successfully object to processing and when the personal data we hold about you is no longer required for the purpose we collected it.
You have the right to obtain and reuse your personal information across other services.
Under the General Data Protection Regulation, you can request to see full details of the personal information that we hold about you. In order to initiate a request with us about your personal information, please send us a description of the information you would like to access using the contact details outlined in the 'Privacy Commitment' section.
This privacy policy was published on the 15th of March, 2018 at 15:00pm GMT.